Website Launch Considerations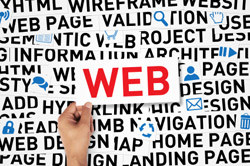 There are a lot of things you should consider when launching a new website. As you are nearing the launch of your new website, it is a good idea to start gathering information that will be needed "flip the switch".

It's important to locate your current domain name information or know who to contact to make domain name updates. Companies such as GoDaddy and Network Solutions are two of the more popular solutions. These companies are the ones you pay to own your domain name. Once you obtain this information, you, or the person launching your website, will have the access needed to make any necessary changes. It's also good idea to lower the TTL (time to live) times for any records that will be updated to reduce the amount of time it takes for your site to go live.

Email

Are you moving your email with the site? If your email addresses will be transferred to the new host with your website, it would be wise to go ahead and let your new hosting provider know about any email addresses you need created. Creating these email addresses on the new server prior to launch will allow for a seamless transition to the new server when the site launches.

Backup
It is a good idea to keep a backup of your current site. If your site uses a content management system (CMS) and you cannot get access to the physical files and database, there are tools that can spider your site and download a copy of your site as it is visible to the public. You will never regret having a backup.

301 Redirects
A 301 Redirect is a permanent redirect from one URL to another. Even if your current site is old and currently doesn't bring you much traffic or business, it is still a good idea to redirect your current pages to relevant pages on the new website. This will help users that may have bookmarked your site not receive a "Page Not Found", but also will let the search engines know where the new page resides rather than just disappearing off of the internet. Search engines have stated that 301 redirects may not necessary pass 100% of rankings to the new page, but it is used as a strong indicator.

Single Domain
Make sure your new website is only visible under one domain name and that includes sub-domains. Domain.com isn't the same as www.domain.com in the eyes of the search engines. Even if you would like multiple domain names to point to your site, you can have redirecting in place that will send traffic to the one domain. This is especially important for search engines. It lets the search engines know that the multiple domains you have are all the same site and shouldn't be viewed as competing with duplicate content.

Analytics
Make sure you are using an analytics tool such as Google Analytics. Even if you aren't currently concerned with the traffic to your website, having Google Analytics installed on your site will at least give you the ability to start collecting the data. When the time comes where you want to see how your site is performing, you will have all the data you need to make decisions about how to tweak your site in order to get the most out of your traffic.

Webmaster Tools
Setup Google and Bing webmaster tools and submit an XML sitemap. This will give you access to several tools, but maybe most importantly will alert the search engines that you have new pages and will provide them a starting point when spidering your website content. It's a good idea to check these tools periodically for crawl errors or other areas of concern.

Congratulations on your new website! Be sure to announce your new site to your Twitter, Facebook and email newsletter subscribers. Please contact us to learn more!