Fun with Analytics
The end of the month gets stressful for the internet marketing team here at Full Media. During the last few days we are wrapping up content creation, online PR, link-building, social promotion and future strategy efforts for each of our clients. There's very little time to reflect on the month's successes as we prepare to execute the next phase of our marketing plan.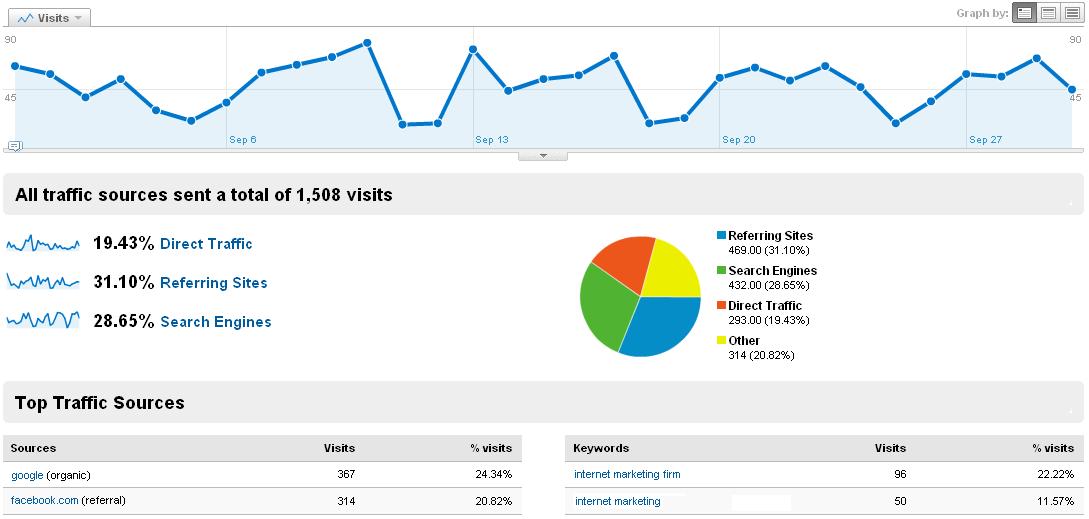 An important part of our month-end process is creating campaign reports. This gives us the opportunity to discuss the status of each internet marketing engagement with our clients as well as the rest of our team. It's our version of a "report card" which details the month's efforts, upcoming initiatives, market response, search engine rankings and more.

But it's combing though the glorious heaps of analytic data that provide us with our end of the month fun. Yes it's nerdy, but sorting through the thousands of bits of information to find evidence of what's working and what's not is an internet marketer's reward for the hours spent promoting, positioning and link-building. From basic traffic data to ridiculous figures akin to obscure Major League Baseball stats…it's all there.

Site analytics help us understand who's visiting a website, where they are coming from, what they are doing when they get there, and why. Analytics give us the ability to see trends in site usage and provide feedback on our efforts to "push" visitors towards the desired result; be it purchasing a product, picking up the phone to call for service, or simply navigating to a desired page. It's powerful data for a powerful medium.

Do you have analytics software running on your website? If not you are missing out on one of the best components of web-based promotion. Google Analytics (one most widely used Analytics programs) is absolutely free. Come and join the fun! For more information on campaign reports and Google analytics, contact us at Full Media.