Photos: Full Media Retreat 2015
Full Media gathered team members from four offices for two days of collaboration and team-building in Dahlonega, GA this fall. We worked on refining some of our processes, brainstorming solutions to issues we've encountered, and building communication and leadership skills. We also really enjoyed getting to see some of the people we work closely with in other offices face-to-face!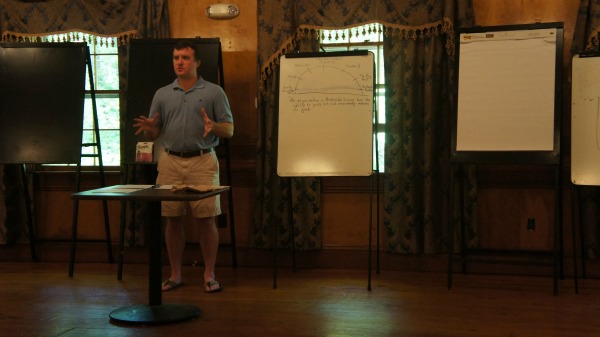 CEO Kris Nordholz welcomes the team to the retreat with an overview of how far we've come and where we're headed.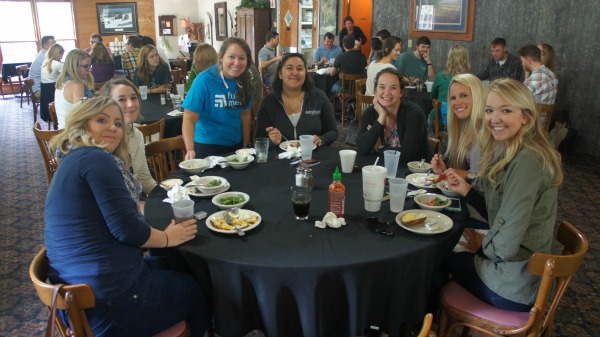 Having dinner together at Forrest Hills Resort & Conference Center!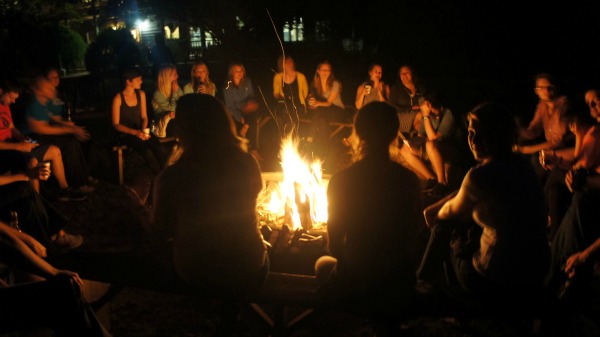 Everyone gathers around the bonfire for some smores and catching up on a nice fall evening at the retreat.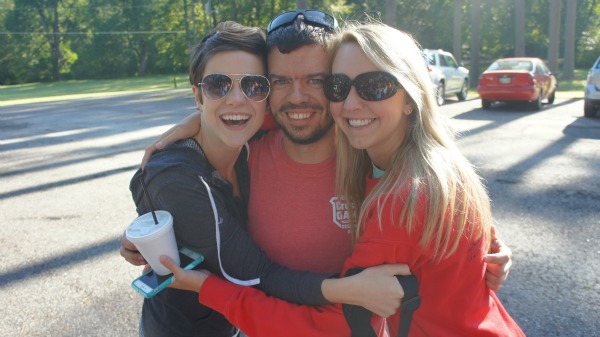 Kathryn Brown (Full Media Chattanooga) and Kelly Bodine (Full Media Greenville) wrap Anthony Defoor (Full Media Gainesville) in a sandwich hug.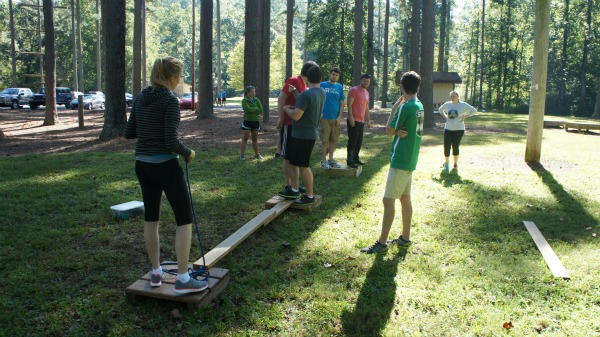 One group works on a low ropes leadership activity at the Pine Valley Ropes Course.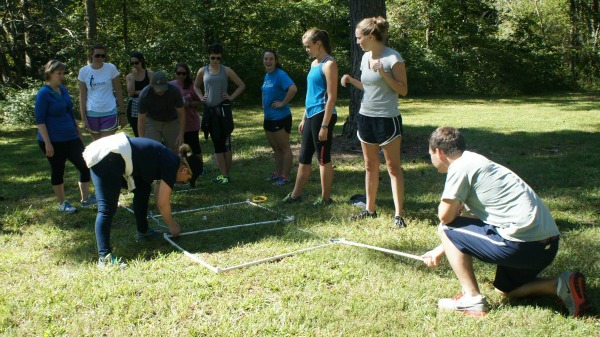 Another group of team members works together on an activity that requires them to design and build a structure with limited materials.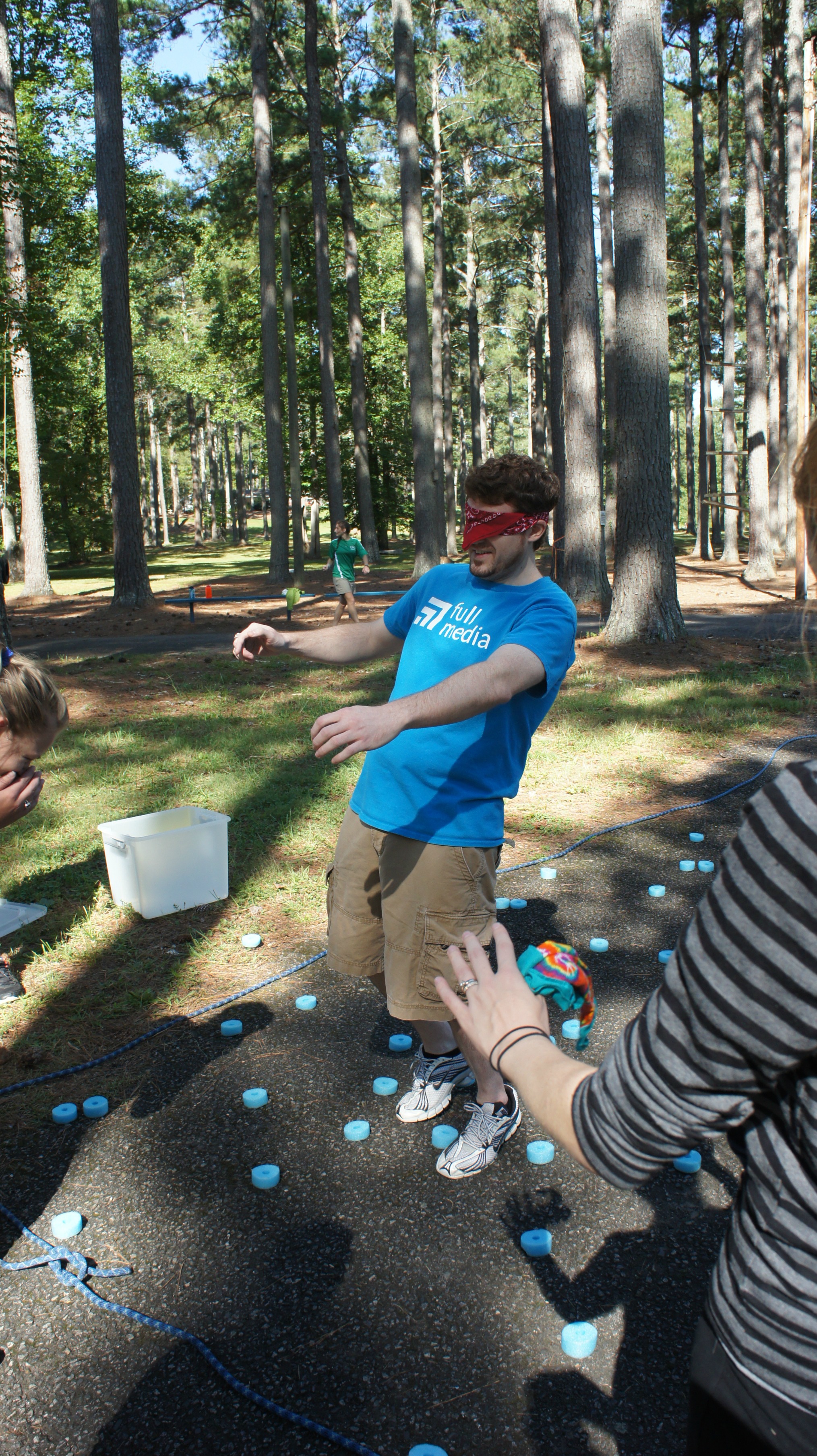 Matthew Martin tries to navigate an activity blindfolded with guidance from his team.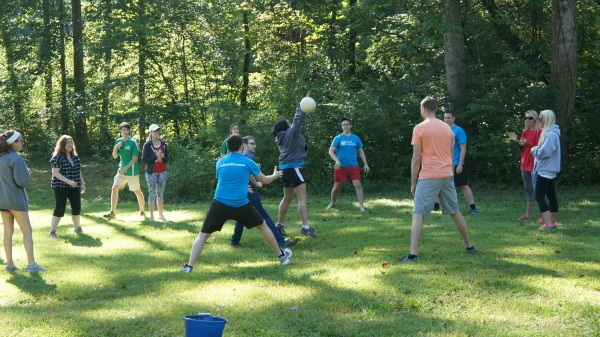 Jessica Hamilton (center) saves a teammate in an activity called "Movie Star and Bodyguard."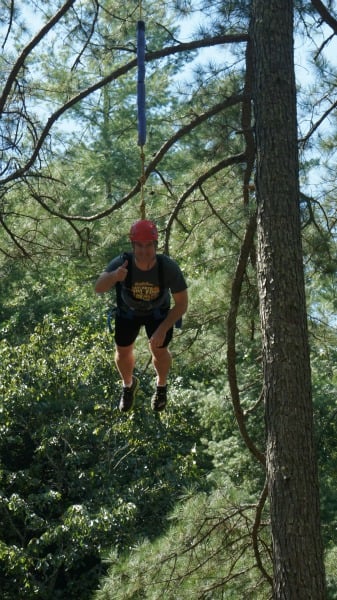 Kris Nordholz volunteers first for a high ropes activity called "Flying Squirrel."
Check out more about what makes Full Media special!