Focusing on Healthcare to Impact Our World Positively
By Kris Nordholz, CEO, Full Media
Before we started Full Media almost 12 years ago, we weren't focused on building a highly talented team of digital marketers. In fact, our real focus then wasn't on building an agency at all. We weren't concerned so much with the specific services we provided as we were with the idea of building a for-profit company that had a positive impact on people. In fact, we even toyed around with the idea of starting a janitorial company or a restaurant. Of course, we ultimately landed on digital marketing, as our combination of technology and business skills blended to form a strong partnership in the digital arena. But our goal was never to have the fastest-paced, "coolest," or biggest agency around. Instead, our primary motivator was to build a for-profit company that had a positive impact on the people it touched.
Building and maintaining that environment has been no small task. It reminds our leadership team to see people as people — to understand what helps them feel most valued, to encourage them to strive for excellence, to know how to meet them where they are when life inevitably throws curveballs. And it's that same foundational focus on individuals that has drawn our agency to a focus on healthcare.
---
Healthcare Is in Our DNA
Full Media has worked closely with healthcare clients since we opened our first office in 2008. Digital marketing looked very different in those days than it does now, but one similarity has held true for our healthcare customers: Digital marketing works because it drives clarity into what can otherwise be a complex, confusing, and often frustrating process for the average healthcare consumer.
A quick Google search for "patient experience statistics" will yield a dizzying amount of information. To save you some time, I'll give a quick synopsis: Patients are unhappy. They're unhappy because they don't understand costs, they're unhappy because it's difficult to schedule appointments, they're unhappy because they don't know where to start the process of finding much-needed care… The list goes on. The good news is that providers, payers, and healthcare executives are unhappy, too. Where there is discomfort, there is change.
---
More Than Just Marketing
After serving healthcare clients in many specialties for a number of years, Full Media has developed a clear picture of what a successful digital marketing campaign looks like. But in order to accomplish our mission of impacting the world positively, we realized that our commitment to healthcare doesn't stop with a high-converting digital campaign. As we grew alongside our healthcare clients, we uncovered an additional opportunity to affect change in an industry in dire need of disruption. We found ourselves armed with proprietary data and trends that could inform those working each day to breathe new life into the healthcare industry. And we saw it as our responsibility to find outlets that would allow us to share this information.
To mobilize our efforts, we volunteered our time with CO.LAB's HealthTech accelerator in Chattanooga and have joined as many healthcare conversations as possible. Although you might not think "digital marketing agency" when you think "healthcare expert," this is precisely the reason we have been so intentional about inserting ourselves into the ongoing discussion, innovation, and overarching momentum surrounding healthcare today. We firmly believe the answers we're able to offer about healthcare consumers' behaviors and preferences will warrant wins locally, regionally, and nationally.
So if you've wondered why we lead with healthcare, this is why. It starts and ends with people. And where people are involved, Full Media will stop at nothing to deliver on its purpose of impacting our world positively.
ABOUT THE AUTHOR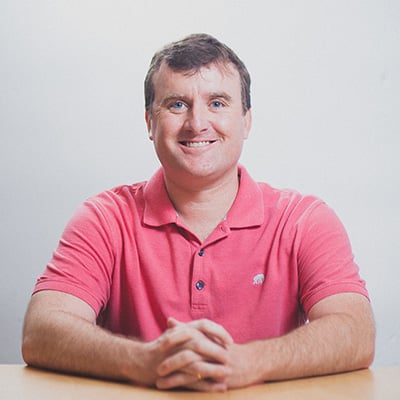 Kris Nordholz
CEO, Full Media
As a co-founder and the CEO of Full Media, Kris has led the company since its inception in 2008. With an extensive background in investment banking, corporate finance, sales, marketing and operations, Kris has worked hard to build a digital marketing company focused on effective business practices and delivering real results for our clients. By focusing on adding real business value, as opposed to being just another "hip" marketing agency, Full Media has grown and evolved over the last decade based on the specific needs of our clients and our team members, as well as changes in technology and the market.
Read Full Bio