The Importance of Partnering with a Digital Marketing Expert During Brand Consolidations
Healthcare mergers, acquisitions, and consolidations are strategic efforts intended to stimulate growth for a brand. Having a digital presence is crucial for today's brands, and preserving that digital brand is essential for a successful consolidation. There are many aspects to consider when developing a unified presence and messaging across channels both on and offline. One that may be overlooked but is a critical component of a brand consolidation plan is the business' digital strategy. So, how do healthcare organizations maintain their SEO quality and ensure their digital experience meets patients' expectations through the transition?
Today we're sharing 6 digital marketing elements you don't want to overlook during a brand consolidation.
1. Analyze the websites' SEO value and results.
It is important to understand the SEO value of the retiring website. Digital marketing partners utilize tools to help analyze key elements of a website and its performance. Identifying the pages that receive a high amount of traffic across user channels or high-converting content allows you to determine the assets that need to be preserved. Understanding a site's backlink profile can also help determine what page URLs need to be redirected on the website to avoid broken links once the site is removed.
2. Map out content assets.
Properly planning out website changes and mapping out content assets is effective in maintaining SEO value and providing a good patient experience. In cases of websites with heavy traffic and healthy backlink profiles, a single domain redirect will likely sacrifice substantial SEO value and impact the brand's ability to reach its intended audience. You can limit your risk by assessing your web assets and their performance to determine high-performing components that should be saved and poor performers that should be removed. Work to identify relevant content that needs to be migrated over, as well as content that is no longer relevant but valuable. This includes content that converts well, receives a good amount of traffic, or has strong external links.
3. Implement website redirects.
When building one unified brand, we've discussed the importance of evaluating the SEO value of both existing websites. Whether you are transitioning one website over to the parent brand's website or combining both brands into one new website, it is recommended that you don't immediately shut down the former websites to create one online home. Long-term SEO value takes years to build, but if not handled properly, can be lost indefinitely. Domain and landing page redirects can help retain that value and traffic by transferring it from the old site to the new website. When handling top-converting or high-traffic content assets or pages with robust backlinks, it is critical to implement 301 redirects to forward traffic from distinct pages to an equivalent page on the primary website.
4. Acquire digital assets.
It is strongly encouraged to download and make a copy of the terminating website. This allows web managers to access key content or other important assets that may have been overlooked during the transition process. Redirects are a key factor in maintaining SEO quality, and to execute those redirects, you will need access to the website's domain registrar and web hosting accounts. You will also need to obtain access to the website's analytics accounts and any other accounts used to track online user behavior and leads.
5. Consolidate accounts.
Another aspect of digital consolidation involves your social media, like Twitter, LinkedIn, Facebook, Instagram, Google+, business listing accounts, including Google My Business, Bing Places, & Yelp, and paid advertising accounts with Google AdWords & Bing Ads. It is important to provide a consistent experience across all networks and platforms. Having access to these accounts allows you to update key information included with each account to provide the best online experience for your patients. This can involve updating ads' destination links to direct patients to the new website, informing business listings of the change in an organization's name, phone number, and/or address, and publishing social posts promoting the new brand.
6. Keep messaging consistent.
Healthcare mergers, acquisitions, and consolidations can be incredibly confusing for patients. To help provide a more seamless experience, it is important to develop consistent messaging to ensure both brands' messages are aligned and communicated on both websites. Advance communication will help prepare patients for the change and better inform them of what to expect. This can be achieved through an attractive homepage graphic including a headline about the new partnership and directing site visitors to a news article that explains the transition in more detail. News articles help to ensure both websites will be served in the search results for the brand being acquired. Once the websites are consolidated, continued communication is recommended to provide the best user experience by keeping patients informed of the recent changes.
Here's a good example of how Piedmont Urgent Care made messaging clear for patients after acquiring BestCare Now: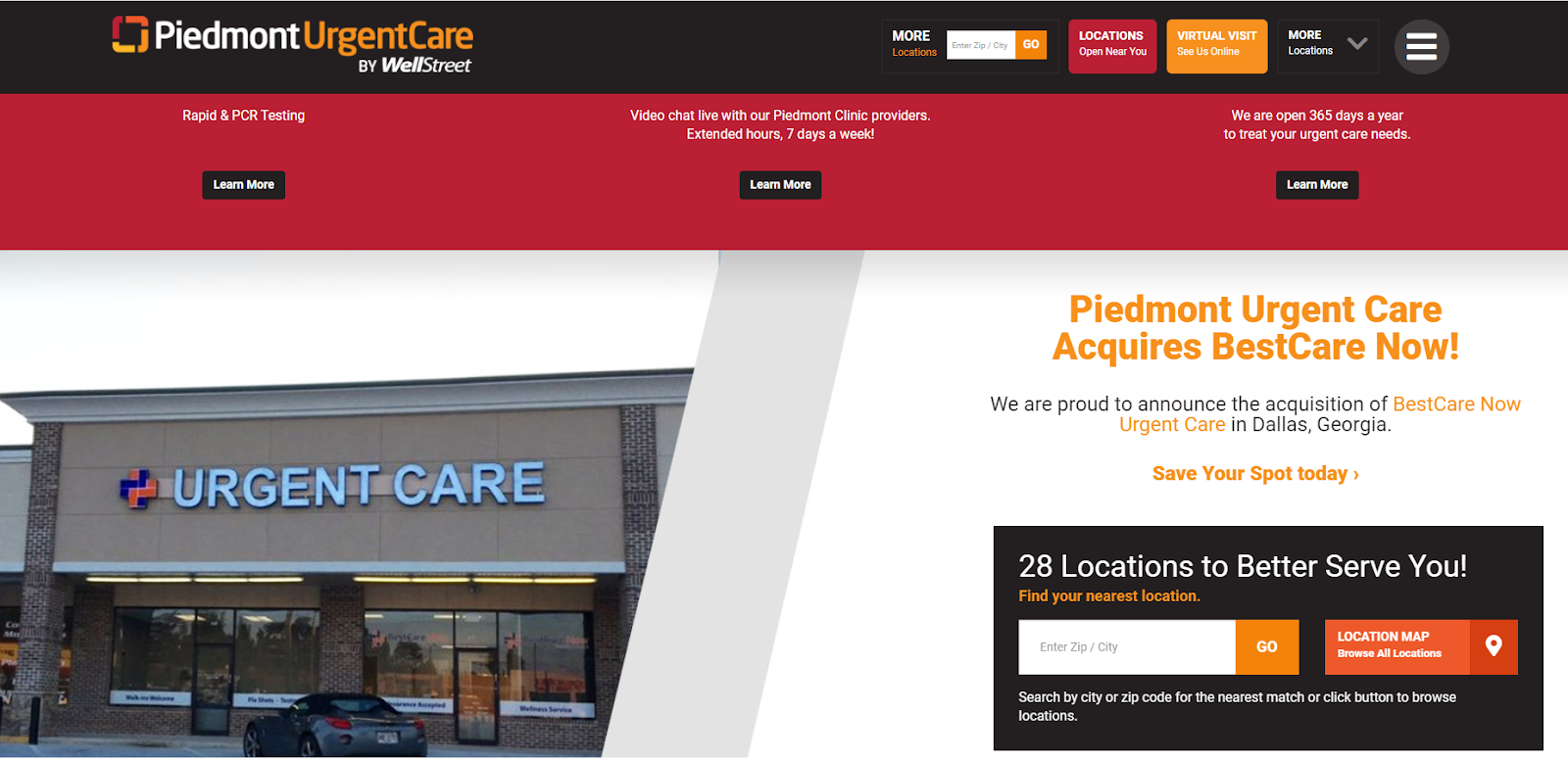 Partner with a Digital Marketing Expert & Get Started Today!
There is no single solution for all types of brand consolidations, but a digital strategy can help ensure the best possible experience for patients and avoid disrupting a brand's SEO quality through the process. Digital marketing companies will audit your digital assets and develop a strategy customized for your organization. Partnering with a digital expert can help healthcare brands navigate through a successful business consolidation and continue delivering the same care patients know and expect. If you are looking for a trusted partner to assist you in your project, the Digital Marketing team at Full Media has experience in developing effective consolidation strategies to support seamless transitions for patients.
Looking for a partner that can help your healthcare system or practice navigate a merger? As a HIPAA-compliant agency, Full Media can help. Contact us today to learn more.
ABOUT THE AUTHOR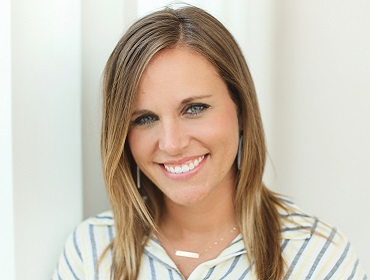 Dallas Sage
Digital Marketing Team Leader
Since joining the Full Media team in 2012, Dallas has expanded her role to Internet Marketing Team Leader, managing a team of Senior Internet Marketing Analysts and spearheading Full Media's client relations efforts.
During her tenure, Dallas has worked with large scale health systems and medical practices to grow patient volumes and improve patient's online experience through an effective Internet marketing strategy. Specializing in search engine optimization and paid advertising, Dallas maintains certifications in Google Analytics and Google Ads, industry-recognized professional accreditations that demonstrate proficiency and expertise in both Google platforms.
Read Full Bio