Full Media Earns Two eHealthcare Leadership Awards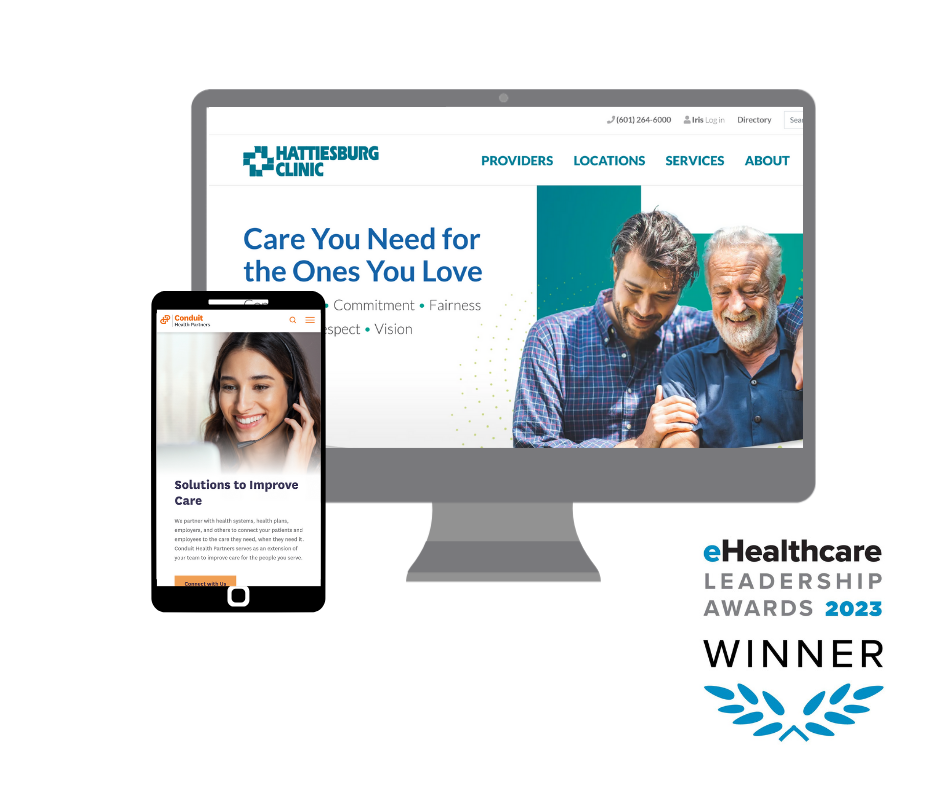 GAINESVILLE, Ga. (Nov. 10, 2023) – Full Media, a healthcare-focused digital marketing agency, won two awards at the 24th annual eHealthcare Leadership Awards ceremony during the Healthcare Internet Conference.
Full Media earned a Platinum Award in Best Search Engine Marketing Campaign for its partnership with Conduit Health Partners and a Gold Award in Best Site Design for a website redesign for its client Hattiesburg Clinic.
"We've developed incredible strategic partnerships with our clients Conduit Health Partners and Hattiesburg Clinic, leading to the great results recognized through the eHealthcare Leadership Awards," CEO Kris Nordholz said. "I am extremely proud of our Full Media team and thrilled our work received national recognition."
Full Media helped Conduit Health Partners launch its nurse triage service with a successful search advertising campaign that has driven an 11:1 return on investment, all directly attributed to paid search ads. The website redesign for Hattiesburg Clinic improved the functionality of the website including making navigation easier for patients, showcasing services and providers, and creating consistent branding.
Each year, the eHealthcare Leadership Awards recognize outstanding health websites and digital initiatives, highlighting the role of digital communications in achieving healthcare organizations' business objectives. The awards program drew approximately 1,000 entries.