2022: A Year in Review
By Kris Nordholz, CEO, Full Media
As Full Media looks back on 2022 and looks forward to our 15th anniversary this spring, we realize just how much we have to be thankful for.
2022 saw Full Media experience continued growth. Since this time last year, we added four new team members, and several of our team members experienced the birth of new babies.
Dallas Sage was promoted to the Director of Digital Marketing, and Rachael Sauceman took on the new role of Director of Strategy. Dallas and Rachael have been with Full Media for many years, and their continued leadership are a big reason why we are able to serve and support our clients and our team members well for many years into the future.
We continued to refine our vision… To become the physician group digital marketing agency of choice by ensuring that each of our clients works with team members who: (1) Are truly exceptional at what they do; and (2) Have the time and balance to do their best.
But our mission remains the same: To have a positive impact on everyone we come in contact with.
Our team continued to develop new skills and innovative ways to solve problems for our clients. And while we continue to add new clients, we are becoming more focused on the types of clients we serve and the services we offer those clients.
Google's announcement of Google Analytics 4 was big news in our industry, and our team helped our clients navigate this with a comprehensive response that fostered clients over to a new, more privacy-conscious system.
2023 and the celebration of Full Media's 15th anniversary in April will undoubtedly bring new and exciting challenges, as Artificial Intelligence and other technologies create opportunities we never would have imagined just a few years ago. As always, we look forward to helping our clients navigate these changes successfully as we help them to grow their businesses through more effective digital marketing.
But through it all, we know that people will remain our focus. Since our inception almost 15 years ago, our desire has been to serve our team members first, knowing that doing so will enable our team members to then serve our clients and our communities well. This has proven true, and we look forward to creating new growth opportunities for our team in 2023 so that they can be their best personally and professionally at Full Media for years to come.
ABOUT THE AUTHOR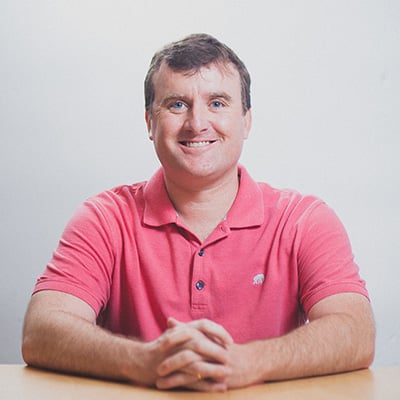 Kris Nordholz
CEO, Full Media
As a co-founder and the CEO of Full Media, Kris has led the company since its inception in 2008. With an extensive background in investment banking, corporate finance, sales, marketing and operations, Kris has worked hard to build a digital marketing company focused on effective business practices and delivering real results for our clients. By focusing on adding real business value, as opposed to being just another "hip" marketing agency, Full Media has grown and evolved over the last decade based on the specific needs of our clients and our team members, as well as changes in technology and the market.
Read Full Bio