YouTube Marketing Tips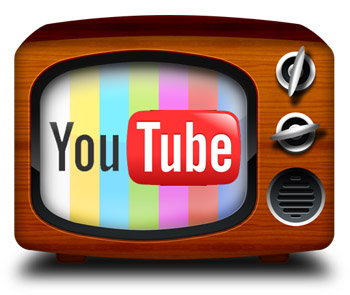 In 2005, You Tube was born and quickly became known for its user submitted videos of bloopers and aspiring pop stars. Today, the Google owned video sharing platform is fast becoming a place for businesses of all sizes to market themselves in an engaging and meaningful way. With over 800 million unique visitors a month and 72 hours of video uploaded every minute, You Tube's ability to reach a wide spectrum of users in a dynamic medium is simply undeniable. At Full Media, we have met many business owners and marketing managers who know they need to be on YouTube but are unsure how to proceed in creating an effective You Tube presence that engages with consumers and helps to grow their bottom line. With that in mind, here are five ways you can increase your presence on YouTube and connect with prospective clients in a valuable and lasting way.
Create Usable, Valuable Content

First and foremost, a You Tube video should serve a purpose and give consumers a reason to visit your channel. Instead of trying to create the next viral video, focus on what type of information your clients are looking for and provide that information in an interesting and valuable way. The Home Depot's You Tube page is a great example of crafting video content that their audience is looking for. The company's channel is packed full of how to videos that cater to their consumer's do it yourself attitude. Remember, your You Tube Channel is a great educational tool and one that can provide your target customer with valuable information and establish a lasting relationship with your organization.


Make Your Channel Theme Unique

Taking the time to create a customized channel background is one of the best ways to make your brand stand out and stick in the mind of consumers. In the image below, you can see how Nike has created a unique theme for their "Nike Football" Channel. If this background looks expensive and difficult to implement, don't fret. YouTube makes it easy for anyone to create a customized similar to Nike's that can be created by a graphic designer over the course of a few days.


Make Your Playlists Descriptive

When users come to your channel, they should find it easy to navigate and locate the video they are looking for. A common mistake made by many companies is vaguely titling their playlists such as "Playlist 1" or "My Playlist." In the screenshot below, notice how descriptive and well organized Chevrolet's Playlists are. Visitors to the page can immediately locate their category of interest and find exactly what they are looking for.


Optimize Your Videos

The title, description box, and keyword tags are the best ways to make sure your video is found in the search results. When you upload a video to your channel, make sure that each of the aforementioned items reinforces the subject matter of the video. For example, take a look at the Edward Jones video about investment opportunities in energy stocks. The title of the video is simple and effective. The description goes into more detail about the content of the video but still retains its focus on the topic of energy stock investments. In addition, keep in mind that descriptions are a great place to engage customers and place a call to action phrase with a phone number or a link to your website.


Engage, Engage, Engage

One of the main reasons to have a You Tube channel is to engage with your clients in a way to that offers them valuable information as well as an opportunity to interact with your company in a unique way. Allowing comments gives you the ability to engage with your customers on a deeper level. Coca-Cola illustrates the power of engagement in the screenshot below. Even though the free Coke vending machine was no longer in London, the brand took the time to respond to a YouTube user. You can be sure that the user will remember that interaction and feel a new connection with the Coca-Cola brand.
Comments can be used to answer questions posted by customers, thank them for their support, or link to other videos. Keep in mind, you do not have to limit your engagement with just those who comment on your channel. Engaging with other companies that may be in a similar or complimentary industry is a great way to share your expertise and gain valuable relationships online.
Without a doubt, You Tube is an extremely effective way to interact and educate your existing and potential customers. No matter the size or marketing budget of your organization, You Tube is a marketing platform that can be utilized successfully. Creating a unique, easy to navigate channel with informative and valuable content is and will continue to be the most important step in creating a solid and growing base of followers. Hopefully, this quick guide has given you a better idea of how to effectively create a presence on You Tube for your brand and will serve your company well in the future. Please contact us to learn more!