Yahoo! and Bing Search Alliance: Organic Marriage
In my last post on the Yahoo!/Bing merger I talked about the partnership announced about a year ago where Microsoft will be powering both organic and paid search for Bing AND Yahoo! It was announced August 24, 2010 that the switch for organic results is official in the US and Canada markets with other markets to soon follow. This is applicable for all natural search results including Web, Image and Video. The two web properties will still have their own unique sites, so don't get panicky about losing your daily news and gossip feed on Yahoo.com. The interfaces of each results page will be different, but the order of listings for both organic and paid should be identical, which you can see for yourself on the screen shots below: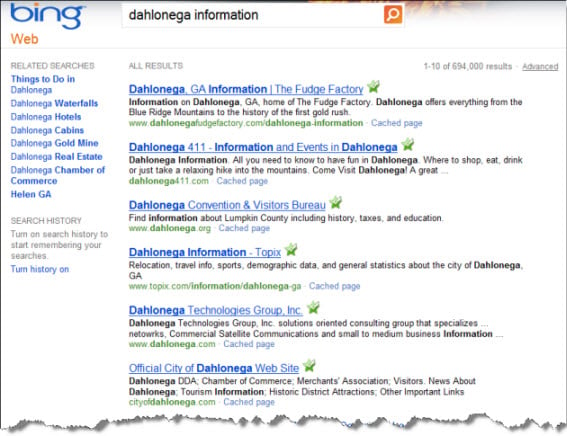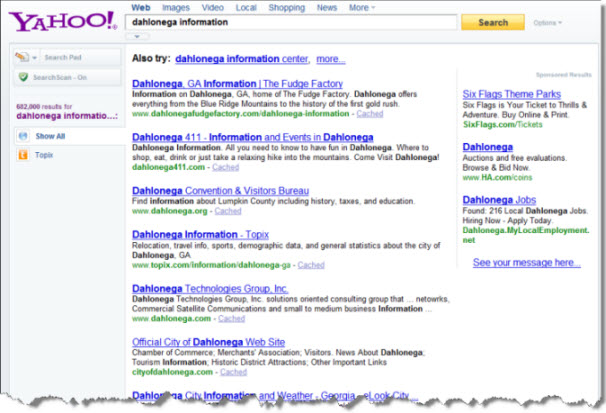 How Does This Change SEO?

It doesn't! Booth Google and Bing both still reward quality, original content written with a clear keyword focus and appropriate inbound links, among a multitude of other things. One minor change to SEO is that any strategies that you may have found to work only for Yahoo will now be out the window. However, this means that any strategies that you have seen as working especially well for Bing will now be doubly important. For instance, it's been said that Bing appreciates keyword usage within URLs more than Google. I buy into that concept – just look at the above screen shots a little more closely.

Are Microsoft and Yahoo! Still Rivals?

Strangely, yes. It appears that Y! has given up on trying to perfect their organic algorithms and have focused their energies on other aspects of the search experience. Bing has taken advantage of the acquisition of Yahoo's historical data and algorithms to learn from their mistakes and continually refine their own algorithms. As for Yahoo!, about a year ago it was reported that they were testing and rolling out features and tools including:

Filtering system: allow user to narrow results by type of content such as video, discussion boards, etc.
Search assist: gives real-time suggestions on search words and phrases launched August 30th, 2010
Personalized search: leverages users' past searches to predict user intent and give more relevant results
Virus and spam protection: giving users access to Safe Search and Search Scan tools

In my opinion, if Yahoo! wants to step up their game, they should probably try to come up with an "innovative" solution that Google hasn't already launched years ago.

The two engines will also continue distinguishing themselves by their interfaces. Bing has gravitated towards the simpler homepage with minimal ads on the results page, where Yahoo! seems to have gone in the opposite direction. There are so many ads on their results pages, diluting the natural results so much that they hardly even appear above the fold at all.

Interested in seeing how these changes play out in terms of search engine market share? Keep checking back for updates as the results are release each month.

Next week, I'll post an all-you-need-to know about the Yahoo!/Bing PPC transition blog article that will knock your socks off, so stay tuned. For more information on Yahoo! and Bing, contact us.