Understanding the Google+ Local & Google Places Merger
Google has for some time provided local, small businesses free tools for getting their businesses found more effectively in organic search. Earlier this year Google introduced a business section to Google+ that gave small businesses a better opportunity to reach potential customers and better accommodate local search results. This option was then rolled into previous Google places listings to happily give your small business a Google+ page (whether you wanted one or not). Not only did this provide a somewhat better platform for editing and controlling your local business information, it also helped Google create several million new potential users to their social media platform. Regardless the merge of Google Places listings and Google+ local listings have created a challenge for small businesses and marketers in the claims process. Don't stress, here are the steps to the claims process.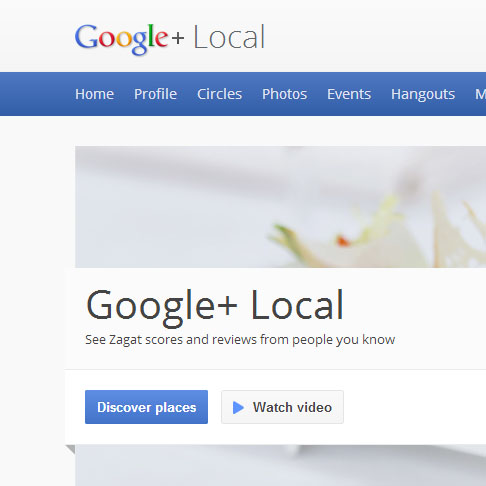 Step 1: Places Claim
Many businesses have already gone through the unfun process of claiming their business listing on Google places. If so, you have control of the places listing on a current gmail account for your business and you can consider step one complete. If not, log into Google places, enter your phone number and select edit for the appropriate business listing or create a new listing if nothing appears.

Creating this listing will allow you to enter all business information, website, hours, location and services provided. When all information has been entered submit the information by post card or by phone call.
Step 2: Google+ Account Creation
Now that you've claimed your places listing, the real fun begins. Using the same account that you created and claimed your places listing create a new Google+ account. Visit Google+ and sign up for an account. Again, this is simple information like name, hometown, employer and birthdate. Once this is created you'll have access to Google+ as a user and will be able to log into the business section of Google+ to finish the claims process.
Step 3: Google+ Business Page Creation
Staying logged into the Google+ account you just created visit http://www.google.com/+/business/ and click create a Google+ page. Select your business type and enter the primary phone number for the business as you did in step 1.

This will bring all current business listings matching your business number and allow you to confirm your information and more to the create page option and will allow you to enter your external website, name and provide you page terms. This will take you to an information confirmation page where you'll be able to finalize and create your new page.
Step 4: Confirming Your Business Page
Once your Google+ business page is created, navigate to the ABOUT tab and select edit profile.

This will give you the ability to edit your business introduction, hours, website, contact info and other valuable resources. These will need to be entered prior to confirming your Google+ business page.

Next to your page title you'll see the phrase unverified, clocking on this will give you the option to "verify now". Confirming your information on the verification page will allow you to receive a PIN via postcard at your business address. Once you've received the pin log back in to the associated Google+ business account and select the In Progress phrase and enter the pin. This will verify your Google+ page.
Your Google+ Page can be Indexed
If you've claimed both your places listing and verified your Google+ listing under the same account and the information on both are the same, your places listing should link directly to your Google+ business page in Google maps. What's even more exciting is that Google+ business pages are now being indexed. What that means for your small business is more exposure in local searches and a potential for more real estate on first page SERP's.

While Google's places and Google+ business listings are far from perfect, they are taking steps in the right direction in terms of customization, verification and small business exposure. A little bit of patience and a lot of repetition entering information can go a long way for helping your local business garner more traffic.