Understanding Facebook Analytics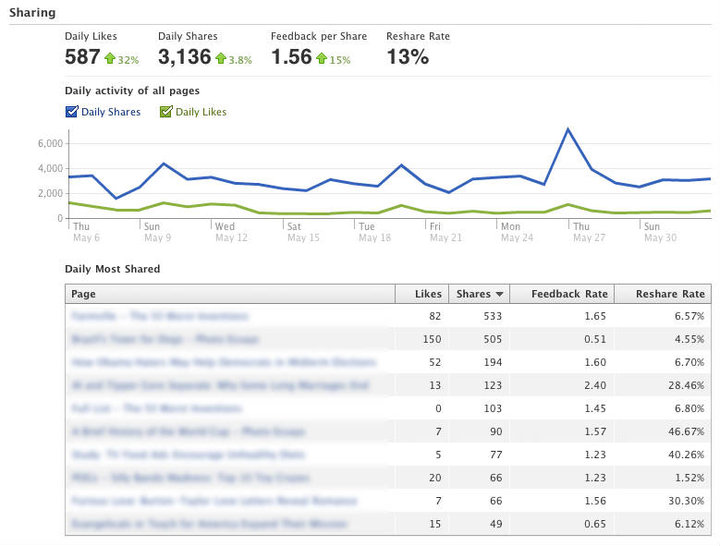 With the popularity of Facebook, it's no surprise that many businesses want to get their feet wet on this powerful social media website. Although establishing an effective engagement strategy on Facebook is a necessary first step to gaining a solid following, it's important to note that your social media campaign is only as good as your ability to measure it. This is where Facebook Analytics comes into play.
In order to help businesses dig deeper and gain a better understand of the interactions that are taking place on their page, Facebook rolled out new analytic tools for business pages. It was created for the purpose of helping business measure their interactive marketing so they could expand their reach, increase retention and ultimately, drive more revenue.
The General Performance of Your Page
Every business page has access to Facebook Insights, which gives page administrators all sorts of interesting data about their fans, their interactions and the quality of their posts. You can find the insights tab at the top of the business page in the admin panel. You must be identified as a page admin in order to gain access.

The four metrics at the top of your insights page tab give you a quick glance at the overall size and engagement of your audience.
Total likes: The number of people who like your page.

Friends of fans: The number of people who are friends with your fans including your current fans.

People talking about this: The number of people who have created a story about your page. A story is created when someone likes, posts or shares your page or any of your page's content.

Weekly total reach: The number of people who have seen any content associated with your page, including ads or sponsored stories.

The following graph shows how your page posts influence the number of people talking about your page and how the number of people talking about you influences your overall reach. The size of the purple dot represents the number of posts your page published that day. For even more detailed information, place your curser over the individual points on the graph.
Optimize What Your Audience Sees
Page posts give you detailed analytics on every one of your posts. In the graph below, you will see that you have the post itself and then beside it you have the Reach, Engaged Users, Talking about this and Virality Metrics for each post.
By clicking on the individual numbers, a corresponding graph appears that shows even more information about that particular metric.
Engaged Users shows the type of engagement your post generated and by clicking on the number, a corresponding graph will pop up (pictured below) that can help you understand the different ways people are engaging with your post—how many photo views, audio plays, and video plays your content have received.
The Talking About This graph shows all the different types of stories that your post generated. This provides a further breakdown of the "stories generated" section of the Engaged Users graph.
The Total Reach graph shows you whether your post reached its audience via organic, paid, or viral channels. Organic: number of people who saw the post in their news feed or on your page. Paid: number of people who saw the post from an ad or sponsored story. Viral: number of people who saw the post from a story published by a friend—including liking, commenting, sharing, RSVPs to an event or answering a question.
Virality is the percentage of people who have created a story from your page post out of the total number of unique people who have seen it. For example if 100 people saw your post and 25 created a story from it, your virality would be 25%.
Learn Even More About Your Audience
By clicking on the Likes, Reach, and Talking About This tabs on the top of your Insights page, you will be able to see more information about who your fans are, the people you reached with your messages, and the people who are talking about your page. You will also be able to determine how you acquired, reached or engaged them.

Page administrators should visit their Facebook Insights Page on a regular basis to ensure they are executing the best social strategy possible. By utilizing Facebook Analytics correctly, your page will be a head of the game when it comes to properly engaging and maintaining your Facebook audience. This is just the beginning for what we will be able to learn from about Facebook campaigns. Please contact us to learn more!