The Importance of Quality Photography for Your Website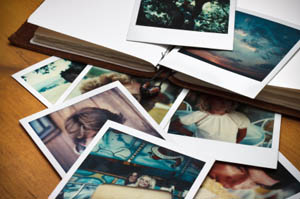 Photography is a great way to connect with your target audience; people who come to your site want to see your product or service. Yes, they want to read about what you do or offer, but first they want to see an example. Why should we think that giving them a second rate example is acceptable?

There are three common methods to acquire photography for your website.
Take the photos yourself (which most of the time is done with a point and shoot camera)
Stock photography (these are images taken by professional photographers and sold to websites that then resell rights to those who purchase a copy of the image)
Have a professional photographer shoot the product, location, and/or people

Stock photography has improved their quality and prices over the years. You can find about anything you need and get great quality images for minimal cost. However, there are several issues that make stock photography not the ideal option when selecting photography for your website. Below I have listed a few disadvantages of using stock photography.
Your competitor could use the same images that you use.
You own the rights to use the image but these rights are limited. For example, you are not allowed to use certain stock photography on Facebook.
Although there are millions of images to choose from on stock photography websites, if you want a specific image of a person or product it may become very difficult and time-consuming to find that image. For example, it may be hard to find a photograph that connects your clients to a local town where you are offering a product or service.

This brings me to why having your photographs shot by a photographer may be the best option.
Depending on the photographer and the terms they set up, you may have full rights to use the images they take in any way you want.
By hiring a photographer, you decide what exact types of images you want. (If you aren't sure what images you need, then the photographer and/or your web/print designer or firm can give you advice as to what type of imagery would benefit you the most.)
Having photos of your employees or local people will connect the end user more than a stock photo of a model that has no connection to the company. Using people makes your company's product or service seem more tangible and local. (Although, stock photos may be the way to go if you want to have some anonymity.)

In summary, taking photos with a point-and-shoot camera is rarely ever recommended if you want quality photography on your website. Stock photography can work in certain circumstances but can give a cookie-cutter effect. Hiring a professional photographer and having the best quality photography you are willing to buy will have a powerful influence on the design of your website. Let me leave you with an example of how the quality of your photography effects how the end user can view your product or service.

Watch Video »