Is Google's Mobile-Friendly Badge on Your Website?
Google recently took another step to re-emphasize the importance of having a responsive website.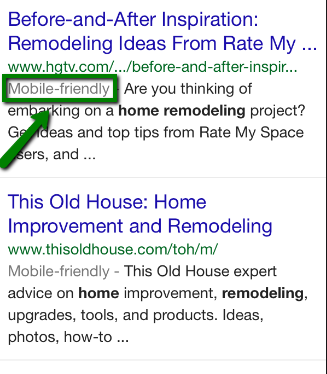 Now, when performing a search on a mobile device, users will see a "mobile friendly" badge that appears next to certain websites in the search results. This badge provides a visual "heads-up" to searchers that the website it appears next to is compatible with their mobile device.

So, when a user clicks into it, he/she will be greeted by a responsive website design that adjusts graphics and text automatically to the mobile device - tablets and smart phones alike. Organizations can test their website using Google's mobile-friendly test tool.

Learn more about Full Media's responsive website design capabilities here.