Five Things You Can Do For Your Business Facebook Page...Today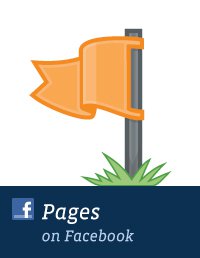 According to its June 2012 statistics, Facebook has 955 million monthly users, and approximately 552 million are active daily on this ever-growing social network. These numbers speak for themselves when identifying Facebook as a viable advertising source for businesses across the world. Yet, as with any tool, utilizing its fullest potential makes all the difference. By completing five simple tasks, you can maximize your page's exposure among clients, customers and supporters.

Fill out all business information

When setting up a business page, Facebook prompts you to enter various criteria about your business. This includes an industry category, business name, street address, city and state, zip code, phone number, website and company description. Take the time to enter all this information correctly and thoroughly. All of it works together to help people find you – both online and offline.


Create photo albums

Every business has a story to tell. Whether it's a new promotion, upcoming sales event or even a holiday party, businesses have multiple opportunities to visually promote their brand, products and services. Consider albums for special events and unique, behind-the-scenes moments that capture the culture of your company. Ultimately, pictures help people get to know you better. It's true: they're worth a thousand words… so get to posting!


Promote, promote, promote!

Facebook pages are created with the intention of being shared, so it's important to let others know about them once they are updated and ready to be viewed. Facebook makes it easy to post links to pages on your own profile and to request that other people like pages of which you are an admin. Also consider adding Facebook links to email signatures and newsletters – the more people you can get in front of the better!


Get social

Seek out other businesses on Facebook and like their page. Many times, these businesses will like your page in return. When this happens, all future posts will be visible on the respective businesses' newsfeeds. Put simply, show some love and you'll get some in return. Plus, people respect a page that is actively trying to provide helpful, useful information, so there's a high likelihood that they will send additional traffic your way.


Communicate back with users

Facebook recently rolled out the ability for users to privately message brands. What that means for you is that people who are interested in knowing information about your business can message you directly. What that also means is that you must be diligent to check these messages and respond in a timely manner that is consistent with your branding and communications strategy. Look at these messages as an opportunity to connect with an engaged user; after all, he/she could become your next raving fan.
Invest some time to complete these steps and you'll find yourself well on the way to harnessing the power of the world's largest social network. They're simple…and you can do them today!

Contact us to learn more!