Five Reasons You Need a Content Strategy
Content is still king.

Now more than ever, content is proving to be one of the most relevant marketing tools out there. This especially applies to your website. Website content serves as the initial form of communication between a business and their customers online.

Your potential customers use search engines to perform searches for the products or services that your business offers. You can fill their need and you want them to know that. The best way to ensure that your potential customers' search queries are answered by your website is to have well-optimized on-site content that speaks directly to your users' intent.

How do you make sure you have the right content on your site?
Create a content strategy.

Once you understand how your user searches (identified through keyword research), you will need to make sure that everything your business offers is well represented on your website. That means that for each type of keyword search you want to be found for, you'll need to have corresponding content. Not only that, but your content needs to be organized, cohesive and easily navigated.

Creating a content strategy is about getting organized and making a plan; here is what a content strategy will help you accomplish:

1. Keyword Grouping
You'll be able to group keywords into buckets of intent. When you know how your users search, you can identify their intent. Grouping keywords by buckets of intent will help you know what content needs to exist on your site in order to provide your potential customers with the information that they need.

2. Detect Gaps in your Content
Once you have identified the keywords you'll be using, you can begin to assign them to content pieces, whether they already exist or not. By assigning keywords to corresponding content pieces, you can easily discover which topics, or keywords, are already accounted for by content that is currently on your site and which keywords do not have content. By understanding where there are content gaps, you'll have a concrete list of content that needs to be created.

3. Correct or Modify Existing Content
Maybe you already have content on your site, but there is not a specific focus. By assigning keywords to existing content, you'll be able to rewrite the content in such a way that will account for the correct set of keywords. Each keyword group should have its own focus – that includes already existing pages.

4. Prioritize Content
What keyword categories are the most important to your business? This is the content you should focus on first. Make sure you have your main categories covered first, then move into building content for lower priority search queries. Be sure to consider seasonal or cyclical trends while prioritizing the completion and publication of your on-site content.

5. Funnel Users Towards Conversions
Once you understand the users' intent and you have content planned, you'll then need to organize the content in a way that helps you funnel users towards a conversion. A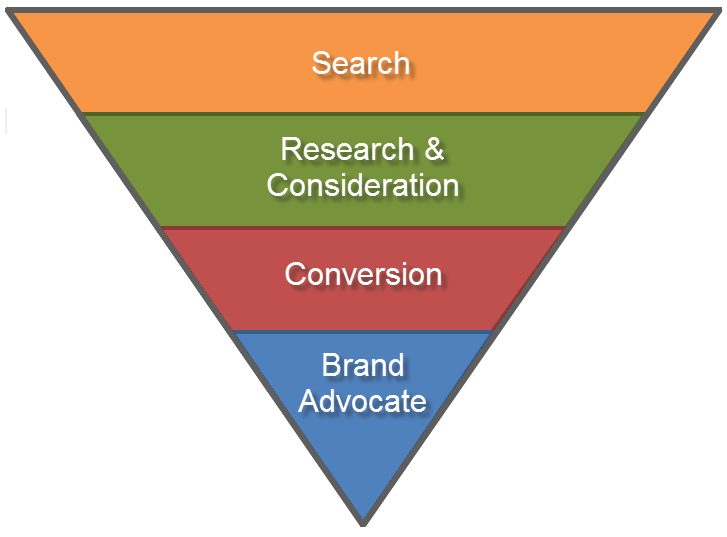 well-organized content strategy will help your webmasters or marketers understand which pieces of content correspond with one another when they upload the content.

The overall goal in creating a content strategy is to have a cohesive plan on how to best guide users towards a conversion.

Understanding what your potential customers are searching for will allow you to identify what content should exist on your site. The content strategy then helps you strategically provide your users with what they are looking for. When your user is certain that you have what they are looking for, because you've done such a great job organizing your information, they are more likely to convert.

For more information, or for help creating a content strategy, contact us! We're happy to help.