Does Google Want Control of My TV Too?
Yes. Google wants be our portal to the internet, no matter what the medium. Via computer, phone, tablet, navigation device and now set top box and TV. We are seeing Google's versatile Android software popping up everywhere and its grabbing substantial market share from the competition.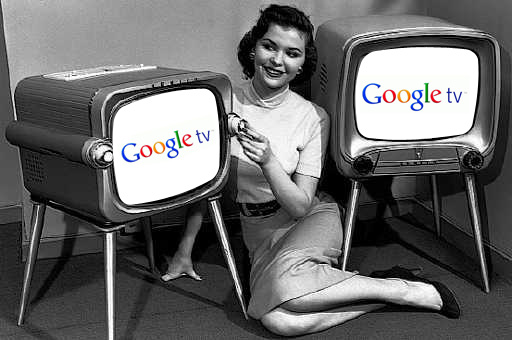 Later this year, the information giant will be introducing Google TV; a device that the company claims "is a new experience for television that combines the TV that you already know with the freedom and power of the Internet". Essentially, Google TV utilizes the company's extensive search knowledge to navigate to television channels, websites, apps, shows and movies. Using a built in web browser, the device can access all of your favorite websites and seamlessly move between television and the internet.

Why will you want it? Because your TV will no longer be confined to showing just video. Google TV gives you access to millions of channels of web based content and provides a single, seamless interface for your current television subscription service (yes, you will have to keep your cable or satellite service for traditional channel access). Do you already know the channel or program you want to watch? Just type in the name and you're there. Want to check out a YouTube video that everyone at work has been buzzing about? It's a quick search away. Additionally, bringing the internet into your living room means other new features like family photos, online music, social media and online gaming.

Can they pull it off? Many companies have tried before with limited success. However they didn't have Google's knowledge of search, a proven operating system and unlimited funds. But with last week's introduction of the redesigned Apple TV and a slew of competing product introductions between now and the holidays, TV is sure to be forever changed. My bet's on Google to win the hearts of a new generation of couch potatoes. For more information, contact us.