Designing Unique Websites with Personality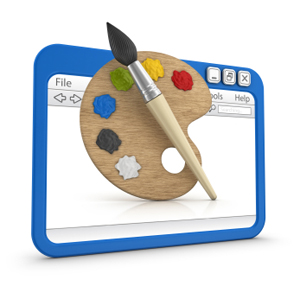 Whether you are re-inventing an existing website, or creating a new design from scratch, composing an idea that is both innovative and unique for your clients can be both exciting and challenging. Believe it or not, personality plays an important role in our decision-making process, not only in our everyday life, but it also can be a powerful tool in design as well. Finding a way to bring personality into your clients website design will set their brand apart from their competitors help them connect with prospective audience/clientele. A customer deciding whether or not to use this new product or website can be won or lost simply by how a business or company certain personality is portrayed on their website.

The overall goal is to develop a certain "signature" for the client that also allows the potential customers to not only gain information about the company but to enjoy a memorable experience while on their site. Here are just a few simple steps to help you get inspiration to create a custom website design with personality for each client.

Step 1: Take a closer look...
When you meet a new client start by sitting down with them and discuss their goals and the expectations they have for their website, make sure you look at the demographics they are trying to reach, the products they are selling or distributing, and what their overall image is they are trying to portray to their customers. Take into consideration the overall brand identity while designing their site, or if they do not have a brand identity, have fun creating a new one for them.

Step 2: Size up the competition...
I always felt like it was a good idea to take a look at their competition. This will allow you to get an idea of what their competitors are doing on their websites and learn how to help your client's site stand out from the pack. By getting an idea of what the competition is doing and how they are portraying their company message, you can learn how to help deliver your clients message more clearly.

Step 3: Think outside of the box...
I know it is cliché to use this expression, but it really is a good start for when you are diving into a new design. Usually web developers like to design their site within a set template structure or frame work.

Forget the templates and think about each new website design as if it is its very own unique identity or magazine layout. I am not saying throw out your wireframes, but don't let the all those hard ridged 'guidelines' hold you back on creating a unique design that will be custom for your clients.

Step 4: Just your type...
Use unique typography to showcase your new site. Having a good clearly legible font will add personality without even trying hard. If a design is not enjoyable to read, then it will not be an enjoyable experience for their clientele. Try something simple and less complex for the body copy, and maybe something with more pizzazz for the headers or calls to actions to have them stand out from the rest of the content.

Step 5: Make it 'eye catching'...
When you are looking through a magazine, it's all about the imagery they use in the articles or ads to pull people in to buy their products. Why would it be any different for websites? Utilizing good photography to showcase items on your client's website will subconsciously entice the viewer to want to look at more. A good example of how to implement this is by really looking into the company's mission statement and demographics to get a good idea of what type of imagery to use. I always steer towards candid shots verses posed pictures, and photographs that aren't dated so you can use it for a longer period of time. If you can, get a photographer to take original shots so you can have better control of what the message is that you are showcasing on their site.

Lastly, Step 6: Adding 'spice' to your site...
The last guideline that you need to consider in making a site with personality are the textures, patterns and colors used to convey the message. The difference between a tacky site and a good site is the proper utilization of color. You do not want to overwhelm the viewers with a rainbow effect of colors on their site, you want to keep it simple. Try sticking to at most 3 colors for you design. This allows you to have one color as the main focus, and two highlighting colors for your calls to actions, or headlines. Another way to add more spice to your site, without going over the top with colors is adding textures or patterns to your designs. Slight hints of a background pattern behind your content, or throughout your calls to actions on your site, make the site more personalized. For example, if you are creating a rock bands website, you would probably throw in some grunge textures or patterns to customize it for your client. A little bit of texture on your site, can in some cases, go a long way.

Designing a new site brings its own challenges and can be very exciting. Have fun with the design and don't limit yourself. Let photoshop be your playground! In the end, your client will be ecstatic with the end result of their website design, and look forward to showing it off to everyone they know. Please contact us to learn more!